Other languages : Arabic
In Japanese kindergartens, young children are encouraged to have a variety of experiences, such as interacting with many friends of the same age, sharing their feelings, and sometimes working together. In the process of these experiences, young children experience the joy of living in a supportive environment with other young children, and acquire independence as well as social skills at the same time. At the Sanko Kindergarten in Minato City, Tokyo, the environment is designed to connect the thoughts and activities of each individual, and the activities are conducted in groups so that it allows young children to interact with each other. This makes the best use of each one's individual strengths within the group. In addition, it is expected to foster the awareness of hygiene and health among children. This is an example where children work together with friends to do cleaning of their classroom, playground, shelves, and other utensils they use at the end of the semester,.
---
---
Learn about the relationship between hygiene and health, through the activity of keeping one's own environment clean after noticing the need for hygiene around oneself.
Recognize the goodness in friends and enjoy playing together.
Teaching materials and equipment necessary:
Brooms, dustpans and dustpans for young children
Implementation procedures:
Teacher prepares the necessary tools for cleaning, such as brooms, dustpans, and rags for young children.
Teacher talks about the purpose and necessity of cleaning and how it relates to hygiene.
Teacher asks young children to think of places and things that need to be cleaned or washed, and shows them how to do it.
Children wash hands after cleaning.
Teacher asks the children how they feel after cleaning.
Cleaning up before the semester ends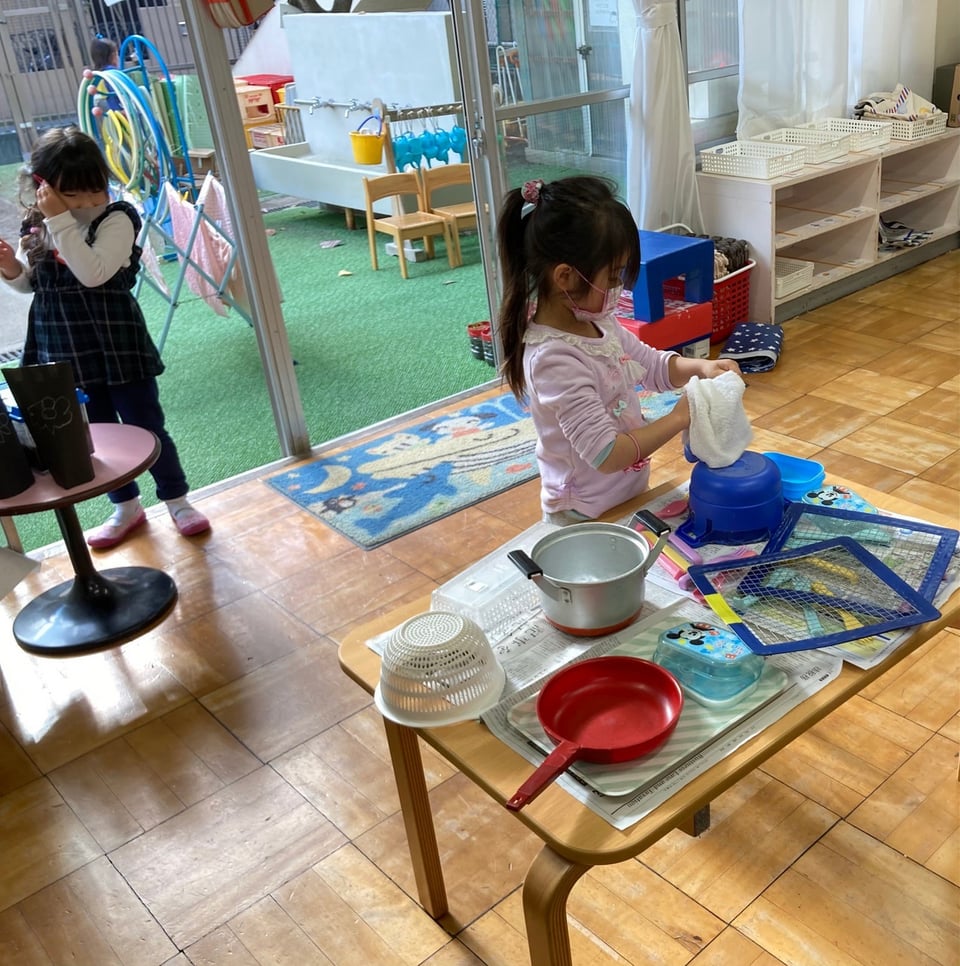 A child wiping down utensils and lunch boxes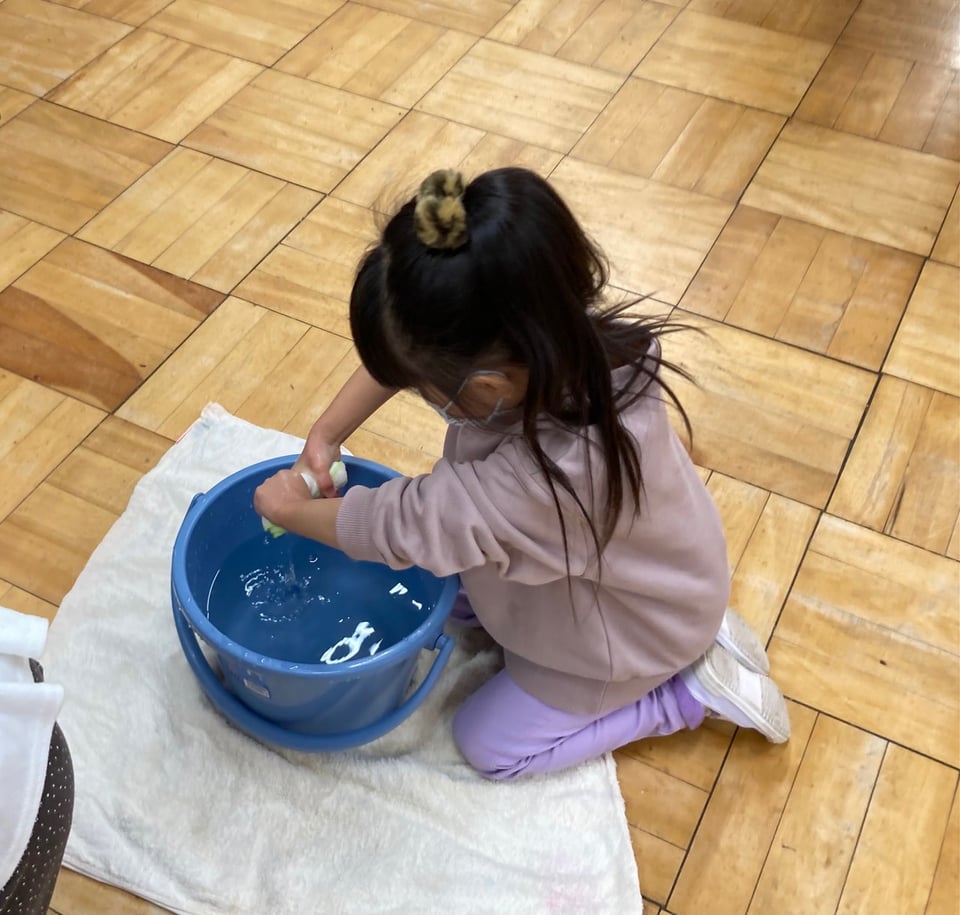 A child washing a rag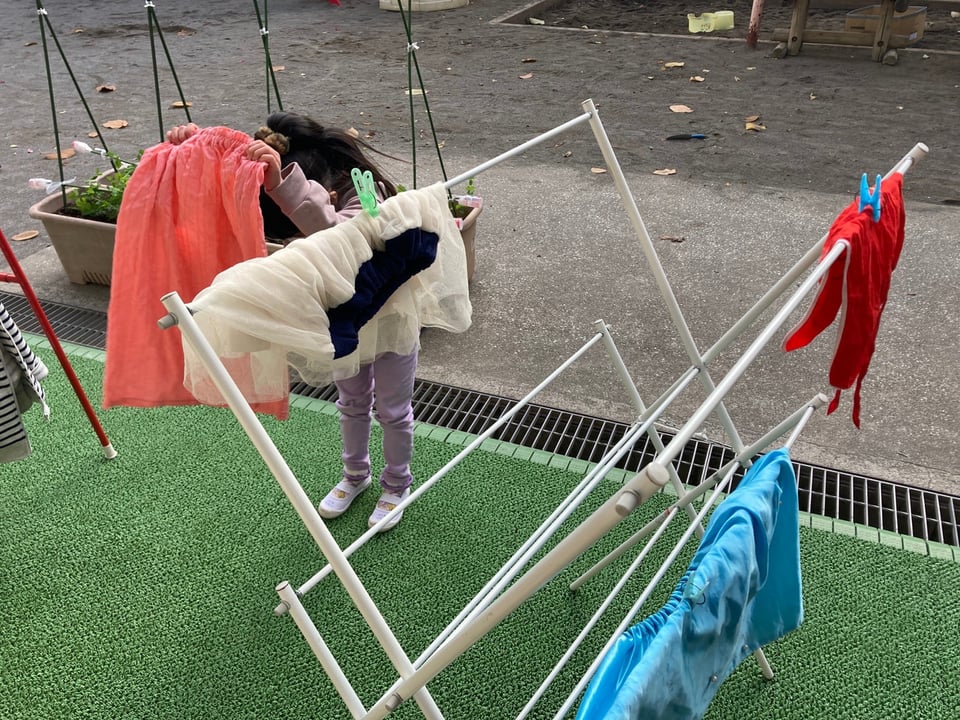 A child drying clothes

A child wiping down a plastic case
トップに戻る